EA halts all live esports events, including the first-ever Apex Legends Global Major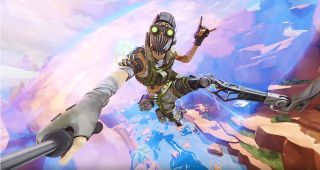 (Image credit: Respawn Entertainment)
"This includes EA-operated events, as well as third-party events, run under license from EA," the company said. "Additionally, this includes all competitive gaming content except for broadcasts that can be individually produced remotely."
"Online events, where participants and staff are remote and separated will continue. This suspension of events and broadcasts will start today, March 13th, and will be in effect until the global coronavirus situation improves."
"This decision hasn't come easy, but given the large, global nature of the event, we believe that making this change is in the best interest of protecting the health of the community, including competitors, attendees and staff," EA said.
"As we continue to monitor the situation around the coronavirus and receive guidance from the Centers for Disease Control and Prevention (CDC) and World Health Organization (WHO), we'll continue to evaluate and provide more updates as it relates to all Apex Legends Global Series events."